My little hatchlings!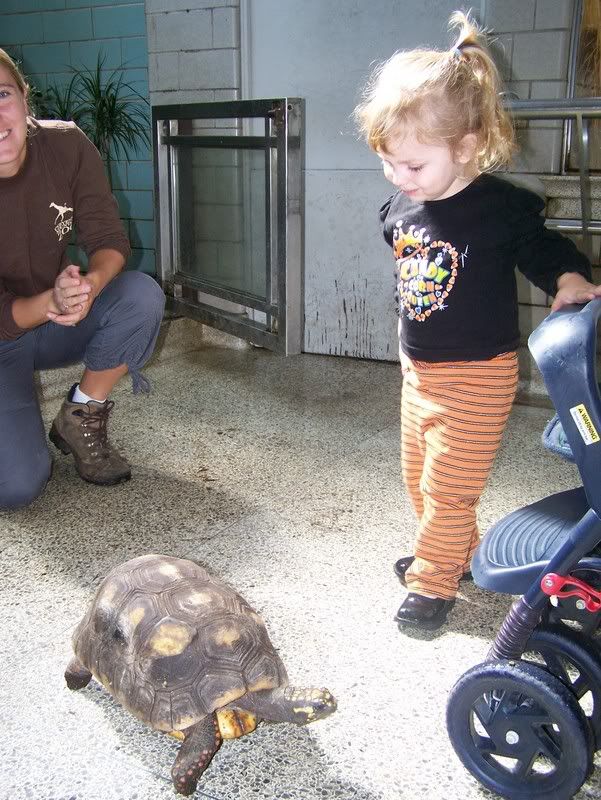 This is Tonya the tortoise. "We called her a tortoise, because she tortoise" Dabney got to touch a California Bull Snake too, but Mommy just wasn't quick enough with her camera.
Dabney and the Meerkats. She wanted to hold them all and asked me at every cage. "Peese, Mama?" I think this one wanted to be held.