This is a "Burning Bush" in the front yard by the porch.
This is one of the back yard trees. Its a maple. (Please disregard the construction in the background)
This one is the front yard tree. I'm not positive, but I think it's also a maple. Actually, maybe it's an ash tree. Mom, I bet you could tell me.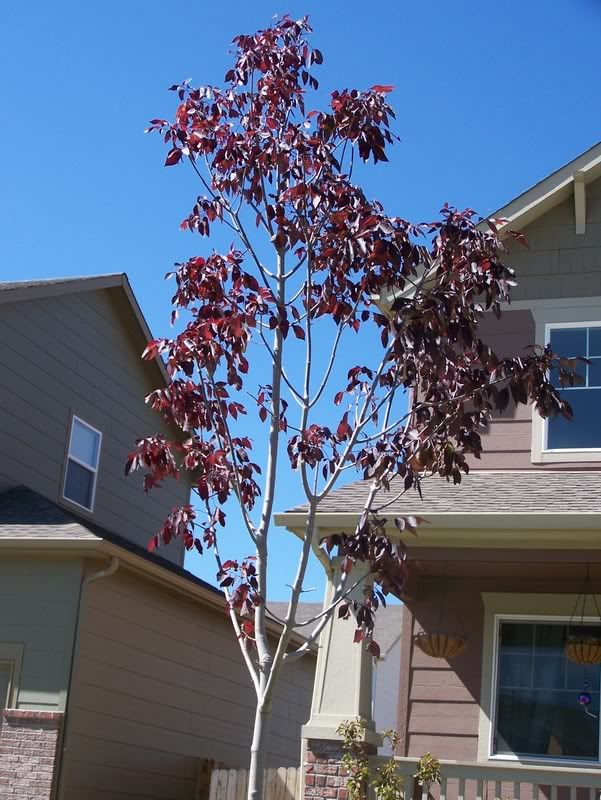 Did I mention that David can clap now? Yep, he's a genius- he get's it from his Mama! Ha! Look at that smiling face! Couldn't you just eat him up!